Speak to an Expert to Learn More.
Office Copiers and Printers
MCC understands that busy offices need reliable office equipment that enhances efficiency and productivity. That's why we go above and beyond by collaborating with you to identify the best office copiers and printers for sale. Our goal is to streamline your existing workflow and decrease overhead costs. With our top-notch products, your employees will spend less time at the copier and more time focused on their important tasks.
Our multifunction copiers provide the right combination of hardware and software that manage printing, scanning, faxing, emailing, archiving, retrieving, and reproduction of your documents in the simplest, most economical methods available.
Laser and Inkjet Printers
Engineered for speed, reliability, and ease of use, our single-function printers provide you with the desktop printing capability you need without the large footprint of a full-function copier. Whether you want inkjet or laser, MCC has the right printer to fit your business environment.
For businesses that need to print larger documents, MCC offers large-format color systems capable of producing precise technical drawings, brilliant full-color posters, and eye-catching display signage – while also retaining the flexibility to grow with your business.
Epson

Inkjet Printers for Offices
Elevate your business productivity to unprecedented heights with Epson Inkjet Printers – the epitome of exceptional image quality, unmatched efficiency, and unparalleled cost-effectiveness. These printers are meticulously engineered to redefine the benchmark for business printers.
Dive into our interactive infographic to explore how an Epson printer seamlessly integrates into your office environment. Discover the transformative power of Epson in enhancing your business operations. Click the link to download now and embark on a journey towards superior office productivity.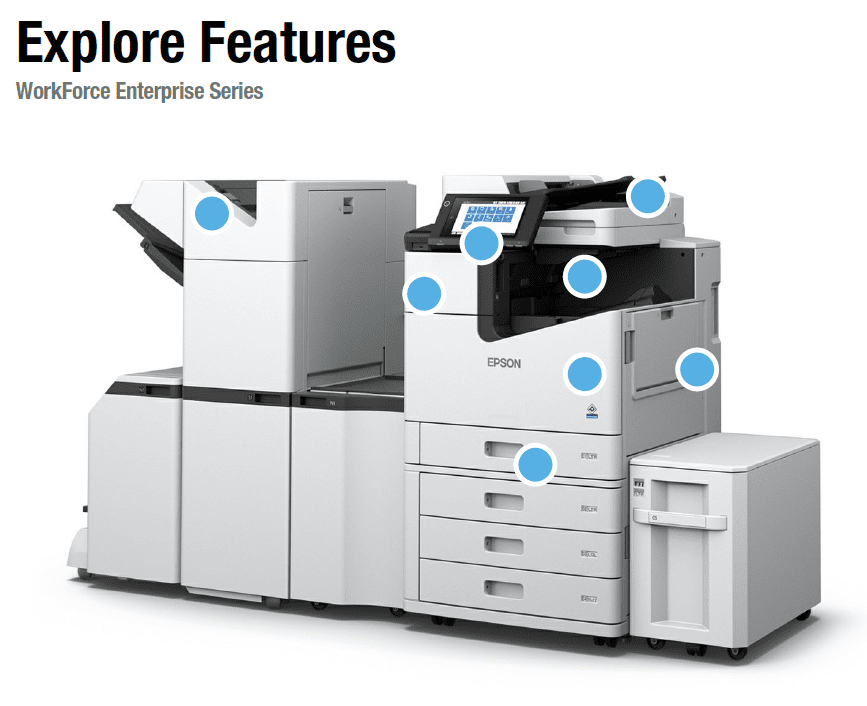 Big Business. Big Print Volumes.
In the modern business landscape, companies are evolving – spanning across various locations, shifting towards digitalization, and reducing paper usage. In this new era, Brother copiers rise to the occasion, offering solutions tailored to meet the unique needs of diverse workgroups.
These devices deliver efficiency, security, and cost-effectiveness, empowering your team and streamlining operations. But don't just take our word for it.
Dive into our informative video and witness firsthand how a Brother copier can revolutionize your workplace. Experience the transformative power of innovation and practicality merged in one robust machine. Click to watch now and embark on a journey towards superior operational efficiency.