Document

Solutions

Reimagined
At MCC, we understand how important it is for businesses to have document solutions that will produce results with excellence. That's why our sales and service representatives are factory trained and dedicated to making investing in a copier or printer as simple as possible. Our sales reps will work alongside you to find document solutions that meet your needs. Our professional technicians ensure your new copier or multifunction device remains healthy and reliable. No more settling for poor document quality – when you choose MCC, you can trust that you're receiving top-notch products and services. Don't keep using outdated technology – let us help you create documents excellently!
We Are

Experts

In Office Technology
We Are

Experts

In Office Technology
Experience the pinnacle of office technology with MCC's premium selection of copiers and printers. We proudly offer state-of-the-art devices from award-winning brands like Toshiba, Xerox, and Lexmark, along with high-speed inkjet printers from RISO and Epson, and dependable desktop printers from Lexmark and Kyocera. All designed to deliver efficiency and reliability that stands the test of time.
Choose MCC for the latest and most trusted technology to drive your office productivity to new heights.
For over half a century, MCC has been the trusted partner of businesses seeking to elevate productivity while curbing costs through the deployment of proven technologies. We delve into your current processes to identify opportunities for improvement and automation, boosting efficiency, saving you money, and freeing up your team to tackle more intricate tasks.
Ready to transform your business operations? Discover how MCC can assist you today!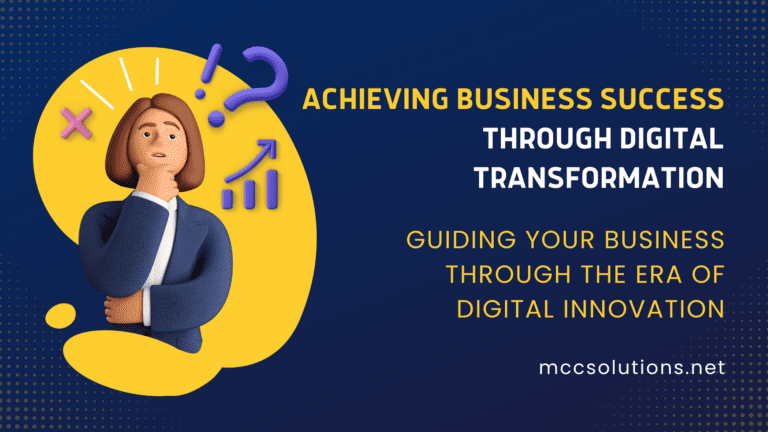 Digital Transformation: Your Comprehensive Guide to Achieving Business Success...
Read More