Success Enabled
Grow your capabilities. Grow your business.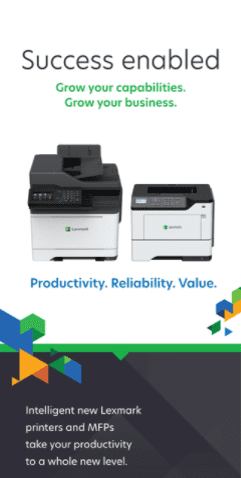 No longer a printer but an intelligent device.
Today's business environments are ever-changing. The workplace has gone beyond the ability of any single device to reach the efficiency and productivity requirements of today's 24/7, technology-savvy, always-connected workforce. The era of treating printers as purely standalone devices and task-specific machines is over. The new breed of printers are intelligent devices equipped with the latest business solutions to address the most demanding needs of consumers.
Learn more about how Lexmark devices combine print and digital to give you the best of both worlds in our Intelligent Device Guide.