Problems the Medical Industry Faces
Medical professionals are faced with numerous challenges that impact patient care.
Document Management
The traditional method of paper recordkeeping results in lost forms, incorrect information, and potential security violations. In addition to the cost of keeping and storing all that paper, there is the cost of maintaining a fleet of printers and copiers.
HIPAA Compliance
Ensuring patient information remains secure is essential. From security breaches to lost paperwork, HIPAA compliance is a major concern for any medical facility.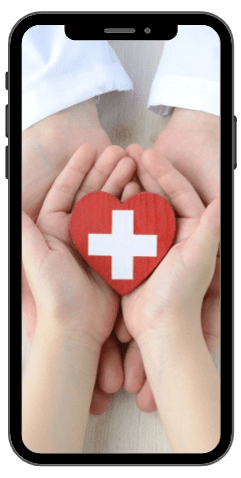 Patient Communication
Whether in the office or out, patient communication is a necessity. Appointment reminders and in-office communications like wait times and wayfinding are all issues medical facilities have to deal with regularly.
Medical Billing
Without accurate invoicing, medical facilities cannot operate. Proper addressing and quick mail prep are essential to ensuring invoices reach the correct patient in a timely manner.
Secure Document Printing and Scanning
Whether your staff is printing, scanning or copying, your information needs to remain secure. Each Toshiba copier hard drive is fully encrypted to ensure your data remains safe.
Easy Patient & Staff Communication
From lobby displays showing wait times and marketing, to breakroom displays for internal communications, MCC Media helps communicate your message to both patients and employees alike.
Physical Security
Physical security is essential in a healthcare environment, but security guards cannot be everywhere all the time. With MCC Secure's security cameras and remote viewing capabilities, your facility can be covered 24/7.
Faster and More Accurate Billing
A Vast majority of returned mail is due to inaccurate addressing. With MCC's mailing solutions, your billing staff can quickly and easily process all the invoices and ensure they are correctly addressed and processed on time.
All Our Systems are HIPAA Compliant
MCC is able to provide HIPAA certification for all our solutions. Ensure your patient information is safe with certified HIPAA compliant solutions.
24/7 Support on All Our Solutions
MCC is proud to provide 24/7 remote support for all our solutions. For issues that cannot be resolved remotely, after-hours service calls are available outside of your maintenance agreement.