Even with a paperless, EMR (Electronic Medical Record) system, medical facilities still have to deal with numerous paper documents.  Ensuring these documents make their way to the correct patient's chart in a timely and secure manner can be quite time consuming for your staff. Ensuring those paper documents are only seen by the right people is even more of a challenge. Whether it is faxes, printed forms, patient records, or insurance documents, healthcare providers need the most efficient means to secure and manage these documents in order to provide peace of mind to their patients.
Fast, secure, and reliable copiers and printers are essential to healthcare workers to ensure they have all the documentation they need to treat the patients quickly. With MCC's top of the line multifunction devices from award-winning manufacturers like Toshiba and Xerox, MCC provides healthcare the right solution to make managing your documents easier.  Standard features such as printing, copying, and faxing are enhanced by world-class encryption and ease of use, while advanced features like cloud printing, mobile printing, and scanning to email, simplify the document management task even more.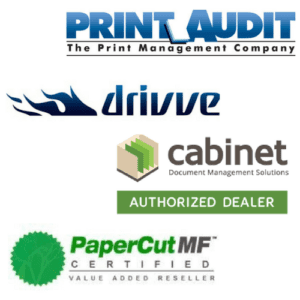 Make it easier for both patients and staff to manage paperwork with one of our software solutions.  From Managed Print Services (MPS) to digital document management software, MCC has a solution designed to make organizing, finding, and processing your facility's paperwork simpler.