Memphis Communications Corporation has decreased our clients'​ expenses and dramatically increased their profitability by implementing proven systems. We effectively evaluate each client's current methods of communication and provide the most cost effective tools and technology to help our clients communicate their message to their target audience through one of our communication disciplines. By determining the client's needs instead of simply replacing systems or processes already in place, we are able to save our clients time and money and increase office efficiency. Reduce your business expenses by consolidating your services – superior services from one superior company.
Promises made. Promises Kept. Since 1972.
gained our business with their own integrity

What I have found most impressive is the character of these [salesmen].  Tim and Randy presented their proposal without using derogatory remarks against competitors.  They gained our business with their own integrity.
on-time, courteous and very conscientious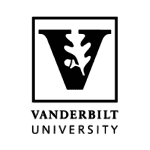 …John's friendly demeanor and helpfulness do not waiver. He is happy to help no matter how big or in this case how small the event is.
Jamie Linski
above and beyond our expectations

They went above and beyond our expectations with an attitude of service that was second to none.
Elder David G. Middleton
Golden Gate Cathedral
we will call you first

I cannot say enough about how wonderful your installation technicians were!
Julianne Tutko
Unity Church of Practical Christianity
did a great job

Thank you again for your assistance in meeting our client's Audio Visual needs…Your team did a great job and were very kind.
Sue Baker
MCC stands out

In times when customer service seems hard to find, MCC stands out.
Clay Elder
Holiday Inn
awesome team
Thank you for providing me with such an awesome team.
Helen Sater
Memphis Home Educators Assoc.
exceeds my expectations every time

You do such a wonderful job with our account, and I enjoy working with you. Your professionalism and interaction with our clients exceeds my expectations every time.
Cindi Lewis
Holiday Inn Select
delightful experience
I am hopeful as other leased equipment comes up for renewal, I can make the smart choice, the right choice and switch to MCC.
Nicole Huffman
Kirksey & Associates, P.A.
one of the best decisions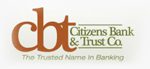 Going with your company has been one of the best decisions I have made.
Carolyn Dancy
the very best

I cannot tell you enough how grateful I am for how well the rentals team takes care of me. Memphis Communications is the very best.
Heidi Graham Pettyjohn
Your VFB Pro license is UNVERIFIED. You must enter your license information before VFB Pro can fully function.
236